Business
Thoresta: A Relaxing Getaway Near Stockholm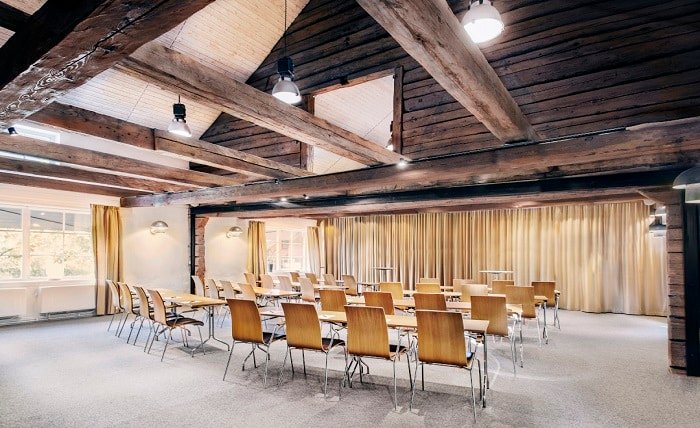 If you are looking for a place to unwind and enjoy some quality time with your loved ones, Thoresta Herrgård might be the perfect destination for you. Thoresta is a historic manor house located in Bro, about 30 minutes away from Stockholm and Arlanda airports. It offers a range of services and activities for guests who want to experience the charm and tranquility of the Swedish countryside.
What to Expect at Thoresta
Thoresta is more than just a hotel. It is a place where you can feel at home and be pampered at the same time. The manor house has 44 rooms, each with its own unique character and style. Some of the rooms have a private terrace, a fireplace, or a jacuzzi. The rooms are spacious and comfortable, with modern amenities and cozy furnishings.
The highlight of Thoresta is its award-winning kitchen, which serves delicious dishes made from local and seasonal ingredients. The chefs at Thoresta are passionate about creating memorable culinary experiences for their guests, using fresh produce from their own farm and garden. You can enjoy a four-course dinner in the elegant dining room, or a buffet breakfast in the cozy lounge.
Thoresta also has a spa and wellness area, where you can relax and rejuvenate your body and mind. You can book a session in the wood-fired sauna and hot tub, or treat yourself to a massage or a facial. The spa is located in a separate building called Ören, which overlooks the lake Mälaren.
What to Do at Thoresta
Thoresta is surrounded by nature and offers plenty of opportunities for outdoor activities. You can explore the scenic trails around the manor house by foot or by bike, which are available for free for guests. You can also visit the nearby golf courses, which offer different levels of challenge and variety. Thoresta has partnerships with three golf clubs: Bro Hof Slott Golf Club, Bro-Bålsta Golf Club, and Viksberg Golf Club.
If you are looking for some cultural and historical attractions, you can visit the nearby towns of Sigtuna and Uppsala, which are rich in heritage and charm. Sigtuna is Sweden's oldest town, dating back to the 10th century. It has quaint wooden houses, medieval churches, and ancient ruins. Uppsala is Sweden's fourth-largest city and a center of education and culture. It has a magnificent cathedral, a castle, and several museums.
How to Book Your Stay at Thoresta
Thoresta offers different packages for guests who want to enjoy a weekend getaway or a longer stay. You can choose from the following options:
Herrgårdspaket: This package includes a glass of champagne on arrival, a four-course dinner, accommodation in a standard or deluxe room, and breakfast buffet. The price is 2 290 SEK per person for a standard room, or 2 490 SEK per person for a deluxe room.
Golfpaket: This package includes everything in the Herrgårdspaket, plus green fees for one of the golf courses nearby. The price varies depending on the golf course you choose.
Presentkort: This is a gift card that you can buy for someone special, who can use it to book any of the packages or services at Thoresta.
You can book your stay at Thoresta online through their website, by phone at 08-582 426 00, or by email at [email protected]. You can also follow them on Instagram to see more pictures and updates from Thoresta.
Conclusion
Thoresta is a place where you can escape from the hustle and bustle of the city and enjoy the beauty and serenity of the countryside. Whether you are looking for romance, adventure, or relaxation, Thoresta has something for everyone. Book your stay today and discover why Thoresta is one of the best places to visit near Stockholm.