News
Selena Gomez and Zayn Malik: The Entire Timeline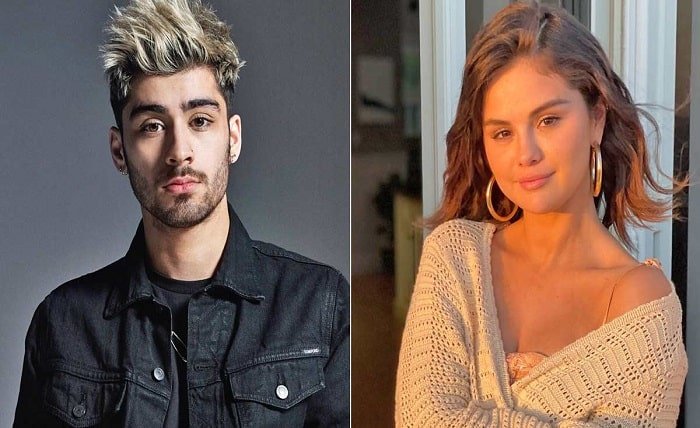 I know I don't need to introduce anyone to one of the most influential American singers and Wizards of Waverly Place star Selena Gomez.
And the same goes for the former One Direction boy band member Zayn Malik, who still pursues a career in music.
However, when the rumor mill about these two pop stars dating came out, fans were divided into two groups where one supported them dating and the other didn't.
But are they dating?
Even though Selena might have squashed the rumors recently, the pair do seem to be shipped by fans all across the world.
Let's check out the timeline of Selena Gomez and Zayn Malik's relationship from the very beginning.
Timeline of Selena Gomez and Zayn Malik
Let's start from the beginning of Selena Gomez and Zayn Malik's connection and acquaintance to their friendship and relationship rumors.
Red Carpet Interview in the 2010s
Selena Gomez was interviewed at one of the events of the 2010s, where she was asked to choose a One Direction member she'd like to kiss.
A nervous Selena was like, "Oh no," and answered, laughing, "Zayn?"
And Justin Bieber had even suggested that she might have cheated on him with Zayn, which Selena denied.
But she also said once about Zayn that, "If he had asked me out on a date, I would be seen with him. Just kidding, but not kidding."
15 May 2022
When Selena went to Saturday Night Live, she said, "Since I don't really want to try the dating apps, I just want to put it out in the universe that I'm manifesting love. I would like to say that I'm looking for my soul mate, but at this point, I will take anyone."
And by this time, Zayn Malik had already called it quits with his baby mam Gigi Hadid.
21-23 March 2023
On 15 January of this year, Selena was spotted with Drew Taggart from The Chainsmokers at the NYC bowling alley The Gutter, making out.
But she shut out these rumors with an Instagram story writing, "I like being alone too much," which she later deleted.
However, Selena reportedly went to dinner on the 21st of March of this year with Taryn Zimmerman, who was the personal assistant of Zayn Malik.
And at NYC's Nobu Taryn Zimmerman and Selena Gomez were also photographed being together.
Then, comes 23rd March. This is when the internet exploded with rumors of the relationship between Selena Gomez and Zayn Malik.
A TikTok user, Klarissa Garcia, who was allegedly the friend of a restaurant hostess, posted a video of some screenshots.
And the hostess claimed, "Selena and Zayn went out in SoHo in New York City last night at around 10:30 P.M."
She also said, "They walked in holding hands and were kissing. Most restaurant staff and restaurantgoers didn't notice them. It seemed like they were comfortable together, and it was clear that it was a date."
However, both the representatives of Selena and Zayn didn't comment on this.
8th June 2023
At last, Selena Gomez shut down all the rumors that circulated around the internet about her and Zayn's relationship after the viral video was out.
She posted a video on TikTok, with the caption, "The struggle man lol," where she yells, "I'm single!" and also says, "I'm just a little high maintenance, but I'll love you so much."
Conclusion
The relationship rumors between the celebrities Selena Gomez and Zayn Malik took the internet by storm. And although most of their fans really wanted it to be true, Selena shut down the rumors, claiming she was single.