News
If RRR Captured Your Imagination, Here's More of 8 Telugu Cinemas to Explore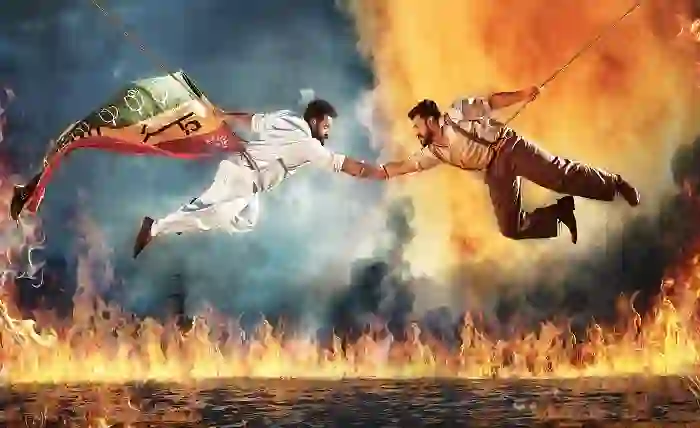 Telugu cinema, colloquially known as Tollywood, has always been a cornerstone in the Indian film industry. With a history that stretches over a century, this cinematic tradition has consistently produced films that are rich in content, narrative, and aesthetics. Whether it's the portrayal of larger-than-life epics or intimate, heart-wrenching dramas, Tollywood has offered a diverse platter to movie buffs across the world.
One of the standout features of Telugu cinema is its ability to push the boundaries, both in terms of storytelling and film production. Directors like S.S. Rajamouli have brought international acclaim to the industry with masterpieces that flaunt impeccable direction, powerful performances, and visual spectacles that are often unparalleled. These movies don't just cater to the regional audience but have a universal appeal, drawing viewers from different parts of the globe.
Love, ambition, redemption, and resilience often form the thematic backbone of many Telugu films. While some stories capture the raw and intense emotions of characters pushed to their limits, others present a more light-hearted take on life, showcasing the humor and charm embedded in everyday situations.
The following list provides a snapshot of some of the must-watch Telugu Movies that have left an indelible mark on the audience. Each film, unique in its narrative and style, encapsulates the essence of Tollywood and stands as a testament to its cinematic brilliance. Whether you're a seasoned aficionado of Telugu cinema or a newcomer eager to dive into its depths, this curated list promises a mesmerizing journey through the myriad hues of human emotions.
Overview: An epic tale of two brothers, one throne, and a kingdom at stake, intertwined with love, treachery, and heroism.
Specialty: Breathtaking visuals, colossal battles, and mesmerizing soundtracks that have set new benchmarks in Indian cinema.
Why watch: To experience a magnum opus that's a testament to Indian film-making prowess.
2. Magadheera
Overview: A timeless romance that transcends lives, it tells of lovers separated by a tragic twist of fate, only to be reunited centuries later.
Specialty: Stunning visuals, compelling storyline, and Rajamouli's signature directorial magic.
Why watch: A beautiful portrayal of reincarnation and eternal love.
3. Ala Modalaindi
Overview: A delightful tale of modern love, misunderstandings, and serendipitous encounters.
Specialty: Fresh narrative, realistic portrayal, and charming performances.
Why watch: A light-hearted romance that's sure to warm your heart.
4. Arjun Reddy
Overview: A passionate young man's tumultuous journey through love, loss, and redemption.
Specialty: Raw performances, intense emotions, and a gripping storyline.
Why watch: An unconventional love story that pushes boundaries.
5. Geetha Govindam
Overview: A young professor's comedic efforts to impress a woman, leading to a series of humorous events.
Specialty: Engaging chemistry between leads, catchy songs, and an enjoyable plot.
Why watch: A feel-good romantic comedy with memorable moments.
6. Jersey
Overview: A tale of a failed cricketer's determination to reignite his career for his son's sake.
Specialty: Heartfelt performances, compelling narrative, and an emotional climax.
Why watch: An inspiring story of perseverance and parental love.
7. Sita Ramam
Overview: A 1960s wartime romance of a woman in love with an army officer, set against the backdrop of societal turmoil.
Specialty: Nostalgic setting, gripping romance, and societal commentary.
Why watch: A poignant reflection on love amid societal constraints.
8. Pushpa
Overview: Set in the dense Seshachalam forests, Pushpa Raj's journey unfurls, revealing a world of red sandalwood smuggling.
Specialty: Stellar performance by Allu Arjun, rustic setting, and a riveting narrative.
Why watch: An exploration into the dark underbelly of smuggling with compelling character arcs.