Business
Forex Factory: A Valuable Resource for Forex Traders 2023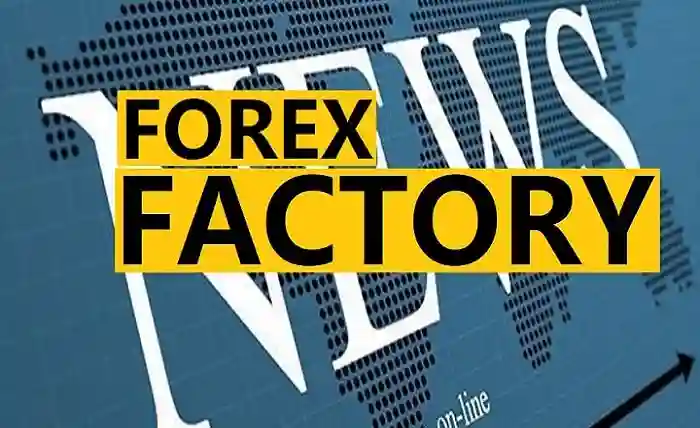 If you are interested in forex trading, you might have heard of Forex Factory, a website that provides various tools and information for forex traders. Forex Factory is one of the most popular and visited forex websites in the world, with millions of users and thousands of posts every day. In this blog post, we will explore what Forex Factory is, what features it offers, and how it can help you improve your trading skills and results.
What is Forex Factory?
Forex Factory is a website that was launched in 2004 with the aim of providing high-quality information to forex traders. Forex Factory is not a broker, a signal provider, or an educational service. It is a platform where forex traders can interact with each other, share their ideas, opinions, strategies, and experiences, and access various tools and resources to enhance their trading.
Forex Factory has a team of dedicated staff who monitor the content and ensure that it is relevant, accurate, and respectful. Forex Factory also has a strict code of conduct that all members must follow to maintain a positive and constructive environment.
Read more about Prop Trade Gurus
What features does Forex Factory offer?
Forex Factory offers a range of features to meet the needs and preferences of different types of traders. Some of their features include:
Calendar: A comprehensive and customizable calendar that shows all the important economic events and indicators that affect the forex market. You can filter the events by date, currency, impact, and category. You can also see the actual, forecast, and previous values of each indicator, as well as charts and historical data.
News: A section that provides the latest news and analysis from various sources on the forex market. You can read articles, watch videos, listen to podcasts, and follow live updates on the market movements and trends.
Trades: A section that shows the live trades of other members who have connected their trading accounts to Forex Factory. You can see their entry price, stop loss, take profit, profit/loss, and comments. You can also filter the trades by currency pair, timeframe, trade type, trade explorer, and more.
Forums: A section that hosts thousands of threads and posts on various topics related to forex trading. You can join discussions, ask questions, answer queries, share your insights, learn from others, and network with other traders. You can also create your own threads and posts on any topic you want.
Market: A section that shows the current market prices of major currency pairs, as well as charts and technical indicators. You can also see the sentiment of other traders based on their trades and positions.
Brokers: A section that provides information and reviews on various forex brokers. You can compare brokers based on their features, regulations, spreads, commissions, platforms, customer service, and more.
How can Forex Factory help you?
Forex Factory can help you in many ways as a forex trader. Some of the benefits of using Forex Factory are:
You can stay updated on the market events and news that affect your trading decisions.
You can learn from the experiences and strategies of other successful traders.
You can test your ideas and get feedback from other traders.
You can find new trading opportunities and ideas based on the market analysis and signals.
You can improve your trading skills and knowledge by accessing various educational resources and tools.
You can find a suitable broker that meets your needs and expectations.
You can join a community of like-minded traders who share your passion for forex trading.
Conclusion
Forex Factory is a valuable resource for forex traders who want to improve their trading skills and results. It offers various features such as calendar, news, trades, forums, market, and brokers that provide useful information and tools for forex trading. It also hosts a vibrant community of traders who interact with each other and share their insights and opinions. If you are interested in forex trading, you might want to check out Forex Factory.