Food
Foodie Explorers: A Food Blog and Travel Blog for Glasgow Lovers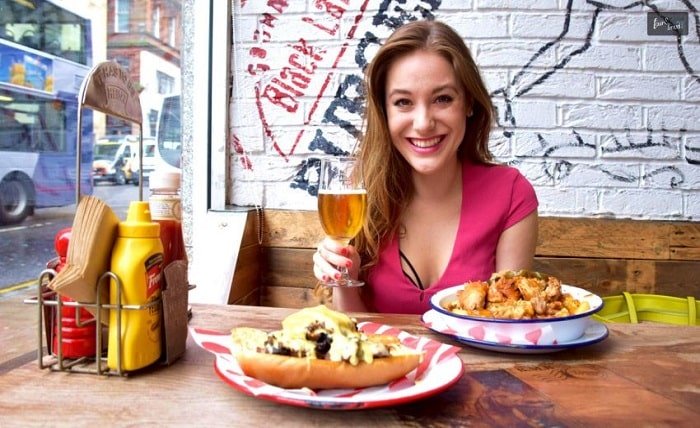 Glasgow is a vibrant and diverse city that offers a rich culinary and cultural scene. Whether you are a local or a visitor, you will never run out of things to do, see, and taste in Glasgow. If you are looking for inspiration and guidance on how to explore the best that Glasgow has to offer, you might want to check out Foodie Explorers, a food blog and travel blog that covers everything from restaurants and bars to events and attractions in Glasgow.
Foodie Explorers is run by Mark and Emma, a couple who have been blogging since 2007. They started as Food and Drink Glasgow, writing about food and drink in Glasgow as that is where they live. The blog grew and started to cover areas out with Glasgow and even Scotland, so they changed their name to Foodie Explorers to reflect this. They still have a blog just for Glasgow at GlasgowFoodie.co.uk.
Foodie Explorers is not just a food blog or a travel blog. It is a lifestyle blog that showcases the best of Glasgow and beyond. Here are some of the topics that you can find on Foodie Explorers:
Restaurants: Foodie Explorers reviews the best restaurants in Glasgow, from fine dining to street food, from Scottish cuisine to international cuisine. You can find honest and detailed reviews of the food, service, atmosphere, and value of each restaurant, as well as photos and recommendations. Some of the restaurants that Foodie Explorers have reviewed include The Gannet, The Dhabba, The Spanish Butcher, and The Finnieston.
Bars: Foodie Explorers also reviews the best bars in Glasgow, from pubs and breweries to cocktail bars and speakeasies. You can find reviews of the drinks, staff, decor, and vibe of each bar, as well as photos and tips. Some of the bars that Foodie Explorers have reviewed include The Pot Still, Shilling Brewing Co, The Spiritualist, and The Drugstore Social.
Cafes: Foodie Explorers loves a good cup of coffee or tea, and they know where to find the best cafes in Glasgow. You can find reviews of the coffee, tea, cakes, sandwiches, and service of each cafe, as well as photos and suggestions. Some of the cafes that Foodie Explorers have reviewed include Papercup Coffee Company, Tchai-Ovna House of Tea, Tantrum Doughnuts, and Singl-end Cafe & Bakehouse.
Brunch: Foodie Explorers knows how to start the day right with a delicious brunch. You can find reviews of the brunch menus, dishes, portions, and prices of each brunch spot, as well as photos and ratings. Some of the brunch spots that Foodie Explorers have reviewed include Cafe Strange Brew, Stravaigin, The Hyndland Fox, and Wilson Street Pantry.
Dog-friendly: Foodie Explorers loves dogs, and they know which places in Glasgow are dog-friendly. You can find reviews of the dog-friendliness, facilities, treats, and water bowls of each place, as well as photos and feedback. Some of the dog-friendly places that Foodie Explorers have reviewed include Brel Bar & Restaurant, Crossing The Rubicon, Drygate Brewing Co, and Innis & Gunn Beer Kitchen.
Foodie Explorers also covers other topics related to food and travel in Glasgow, such as events, festivals, markets, shops, hotels, attractions, recipes, news, and more. You can find all kinds of information, tips, advice, and recommendations on how to make the most of your time in Glasgow.
Read more about Organic Food and Health: Understanding The Relationship
Foodie Explorers is more than just a blog. It is also a community of foodies and travellers who share their passion for Glasgow. You can follow Foodie Explorers on social media platforms such as Facebook, Instagram, Twitter, YouTube, TikTok, or Pinterest. You can also subscribe to their newsletter or contact them via email.