News
Atique Ahmed: The Rise and Fall of a Gangster-Politician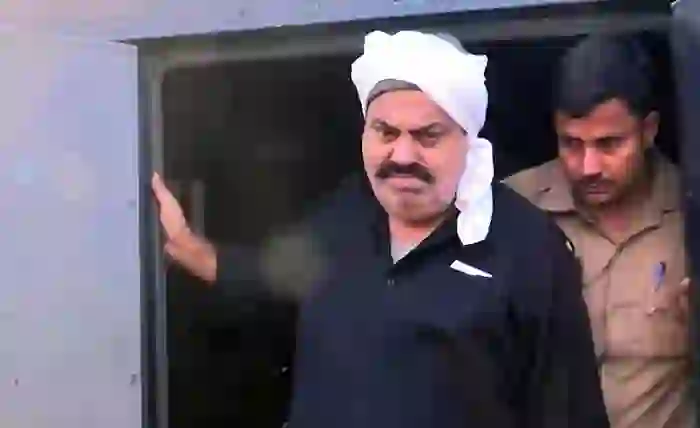 Atique Ahmed was a notorious gangster and politician who ruled the city of Prayagraj (formerly Allahabad) in Uttar Pradesh, India, for over three decades. He was involved in more than 160 criminal cases, including murder, kidnapping, extortion, and rape. He was also elected as a member of the state assembly and the parliament from the Samajwadi Party. However, his reign of terror came to an end when he was convicted of kidnapping a businessman in 2019 and assassinated by three gunmen in 2023.
Early Life and Entry into Crime
Atique Ahmed was born in 1962 to a poor family in Prayagraj. His father was a horse-cart driver who struggled to make ends meet. Atique dropped out of school at an early age and joined a local gang of criminals. He soon became notorious for his violent and ruthless activities. He was first accused of murder in 1979, when he was only 17 years old. He gradually expanded his criminal empire and established his dominance in the western part of Prayagraj city. He also developed political connections and patronage from various parties and leaders.
Political Career and Criminal Activities
Atique Ahmed entered politics in 1989, when he won the state assembly election from Allahabad West as an independent candidate. He retained his seat in the next three elections, switching parties from Janata Dal to Samajwadi Party to Apna Dal. In 2004, he won the parliamentary election from Phulpur as a Samajwadi Party candidate. He resigned from his assembly seat and became a member of parliament.
However, his political career did not stop his criminal activities. He continued to be involved in various cases of murder, kidnapping, extortion, and rape. He was accused of killing his political rival Raju Pal, a Bahujan Samaj Party candidate, in 2005. He was also accused of kidnapping a businessman named Mohit Jaiswal in 2018 and torturing him for ransom. He also allegedly provided protection to rapists in a madrasa in 2007, which led to his expulsion from the Samajwadi Party.
Read more about Bench Craft Company Lawsuit: A Case of Deceptive Marketing Practices
Conviction, Imprisonment, and Assassination
Atique Ahmed's downfall began when the Supreme Court of India ordered his transfer to a jail in Gujarat state in 2019, after it emerged that he planned attacks on Jaiswal from a prison in Uttar Pradesh where he was being held awaiting trial. In March 2021, he was convicted and sentenced to life imprisonment for kidnapping Jaiswal. He also faced several other cases pending against him.
On April 15, 2023, Atique Ahmed was shot dead by three gunmen who posed as journalists while he was being taken to a hospital for a medical check-up under police escort. His brother Ashraf, who was also an ex-MLA from the Samajwadi Party, was also killed in the attack. The assailants surrendered to the police after firing at them. The motive behind the murder is not clear yet, but it is suspected that it could be related to the killing of Atique's son Asad by the police earlier that week.
Conclusion
Atique Ahmed was a gangster-politician who terrorized Prayagraj for over three decades. He was involved in more than 160 criminal cases and competed in several elections from jail. He was convicted of kidnapping a businessman in 2019 and killed by gunmen in 2023. His life and death reflect the nexus between crime and politics in Uttar Pradesh and the challenges of law and order in the state.