Travel
What Apps You Need to Download Before Travel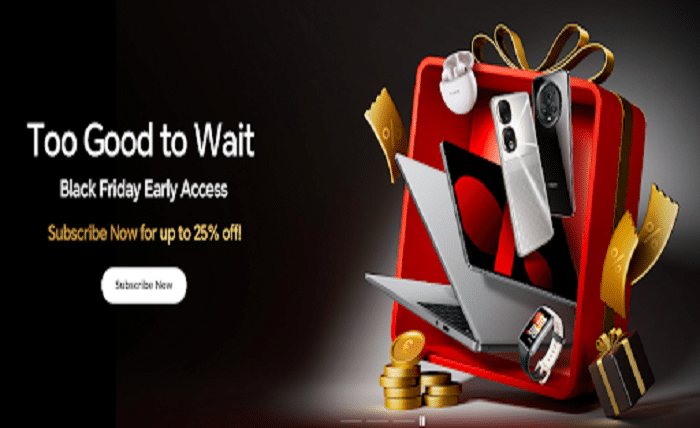 Traveling has become an essential part of our lives, and as technology advances, it has become more accessible than ever before. Thanks to smartphones, we can plan our trips, book accommodations, and find our way around unfamiliar places with just a few taps on our screens. With so many apps available, it can be challenging to pick the right ones to suit your travel needs. In this blog post, we'll be discussing the eight best traveling apps that every traveler should have on their smartphone.
The 8 Best Travelling Apps for Every Traveler's Smartphone
Please make sure you have one fluent smartphone before traveling, the HONOR black Friday 2023 has started, no matter if it is smartphones, watches, or tablets, just move up, they are too good to wait. 
Google Maps
Google Maps is the go-to navigation app for most travelers. It provides accurate and real-time navigation, transit, and traffic updates. It is incredibly useful for finding your way around unfamiliar places, locating popular tourist spots, and discovering local hotspots. Additionally, it has an offline feature, so you can save maps for areas with no internet connection.
Airbnb
If you're looking for an alternative to traditional hotels, Airbnb is an excellent app to consider. It connects you with local hosts who have spare rooms, apartments, or unique properties, allowing you to experience the local culture and immerse yourself in the community. It's often cheaper and more personalized than hotels, and you have the opportunity to meet new people.
TripIt
TripIt is an all-in-one travel app that keeps all of your travel plans in one place. It syncs your bookings and reservations from your email and creates an itinerary for your trip. It also provides real-time flight updates and gate change notifications, making your travel experience hassle-free.
Google Translate
Communication is key when traveling, and if you're visiting a country that speaks a different language, Google Translate is a must-have app. It allows you to translate text, speech, and images in over a hundred languages. Additionally, it has a two-way instant translation feature, making it easier to communicate with locals.
Skyscanner
Skyscanner is the go-to app for finding cheap flights. It compares millions of flights from various airlines and travel agencies to find you the best deals. You can set up price alerts, so you'll be notified when prices drop, and you can secure the best deals.
XE Currency
XE Currency is an app that provides live exchange rates for every world currency. It's incredibly useful for travelers who need to convert currencies quickly and efficiently. It's an essential app for any traveler, ensuring that you get the best value for your money.
Citymapper
Citymapper is a transit app that provides accurate and real-time directions for public transportation in cities all over the world. It provides various modes of transportation, including buses, trains, subways, and even bike-sharing programs. It optimizes routes, so you'll get to your destination quickly and efficiently.
LoungeBuddy
If you're traveling, you'll likely have some downtime in airports. LoungeBuddy is an app that helps you discover and book airport lounges all over the world. It provides information about the amenities, access requirements, and photos of the lounges, making it easier for you to choose which lounge to use.
Conclusion
Having the right traveling apps on your smartphone can make your traveling experience more manageable, enjoyable, and stress-free. From navigating unfamiliar territories to finding the best deals on flights, choosing the right apps can make all the difference in the world. In this blog post, we've shared the eight best traveling apps that every traveler should have on their smartphone. So, download these apps on your Honor Smartphones , and start exploring the world today!