Tech
Transforming Your Home with LED Strip Lights: Features Of The Best One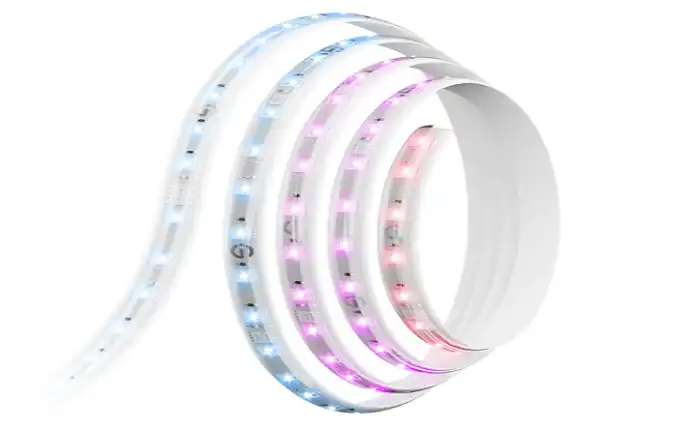 If you're looking for a simple yet effective way to add ambiance, style, and functionality to any room in your house, LED strip lights are the answer. These versatile lighting solutions have revolutionized the world of home decor, allowing homeowners to unleash their creativity and create stunning lighting effects like never before. In this post, we'll walk you through everything you need about LED strip lights. So, let's discover how these little strips of illumination can greatly impact your home!
About LED Strip Lights
LED strip lights, also known as LED tape lights or ribbon lights, are flexible strips embedded with small Light Emitting Diodes (LEDs). These LEDs produce bright and energy-efficient light, making them ideal for various home lighting applications. One of the key features of LED strip lights is their versatility. They can be installed on almost any surface, from ceilings and walls to cabinets and furniture. This means you can get creative with where you place them, whether under kitchen cabinets for task lighting or behind your TV for an immersive viewing experience. Furthermore, LED strip lights have a long lifespan, which will last significantly longer than other lighting fixtures. This longevity makes them cost-effective in the long run as they require fewer replacements. One of the best LED strip lights is the Govee LED Strip Light M1. 
Here are the features of this LED strip light:
Connectable 
The Govee LED Strip Light M1 is a remarkable innovation in lighting solutions. With its connectable feature, this light can be easily spliced up to an impressive length of 32.8ft (10m), allowing for flexible and customizable installations that cater to various spatial needs. 
Lamp bead density 
What truly sets this product apart is its ultra-high lamp bead density, boasting an incredible 60 LEDs per meter. This ensures a vibrant, radiant illumination that effortlessly transforms any space into a visually stunning environment. 
RGBIC
The RGBIC with White Lighting feature further enhances brightness, making it perfect for functional and aesthetic purposes. 
Multiple controls 
The multiple controls offered by the Govee LED Strip Light M1 are nothing short of convenience personified, allowing users to effortlessly manipulate their lights even when they are away from home, providing peace of mind and versatility like never before. Moreover, with group control functionality, users can simultaneously operate other Govee lights, creating synchronized lighting experiences throughout their living space.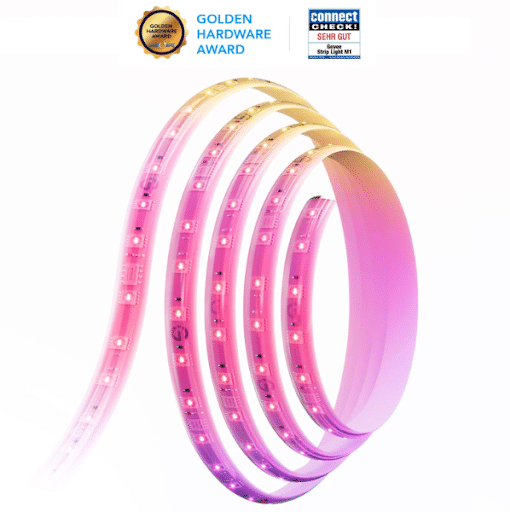 64 scene mode 
The versatile app accompanying these strip lights offers over 64 scene modes ranging from tranquil ambiance to vibrant party vibes while also including a music mode that synchronizes the light effects with your favorite tunes. It ensures every moment is heightened by the power of visual aesthetics at your fingertips! Further customization options are available through DIY settings within the app. It provides endless possibilities for personalization according to individual preferences and styles. And amplify creativity in decorating one's surroundings like never before seen in traditional lighting.
Conclusion
If you're looking to spruce up your home with a touch of LED lighting, you'll want to pay close attention to the features of the best led strip lights. Whether you're on a budget or just looking for an easy way to add light and style to your home, our top picks will surely fit the bill. So start transforming your home today with our top pick for one-light LED strip lights!