Tech
Top Concerns Associated With Oracle Testing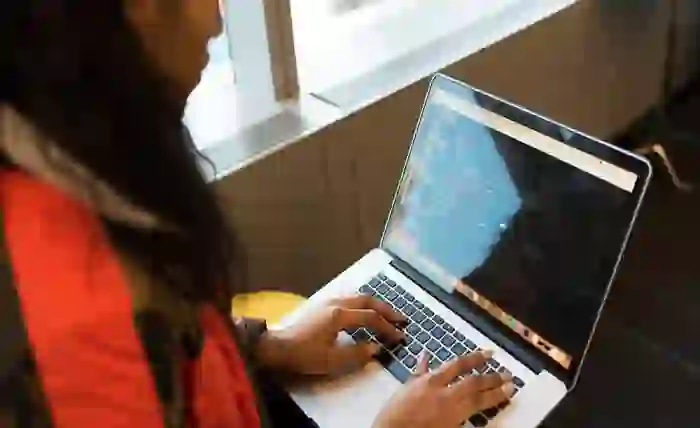 Oracle Cloud is the base of business. The failure in Oracle applications may lead to costly disruptions. Therefore, performance and reliability are crucial to streamlining operations, like the organization's data security. Though Oracle applications are very beneficial, for instance, the frequent updates by Oracle to add functionality so that better user experience can be entailed to customers or organizations. 
Testing is a critical aspect of Oracle applications so users can perform their routine operations effortlessly. Yet, some concerns are associated with Oracle testing. In this blog, we will discuss some of the prominent concerns linked to Oracle testing.
Common Oracle Testing Concerns
Frequent Updates
Frequent updates are released by Oracle every quarter to help businesses manage their operations effectively. These updates facilitate new functionality, features, and bug fixes. Though these upgrades are pushed to enhance the functionality of applications, they may impact or disrupt the existing business process. Hence, testing becomes crucial to validate these updates.
Test Data Management
Choosing the right data for Oracle application testing is an ongoing and difficult task. Thus, selecting an Oracle testing tool that can ensure the test data availability during retrieval within the Oracle database is crucial. 
Integration
Oracle applications hardly operate in a standalone manner and are widely dispersed and interconnected with several business processes, such as mainframes, APIs, ERPs, web services, web UIs, etc. End-to-end Oracle testing is critical and cumbersome while checking whether the business processes work properly after any change or update. 
Performance Issues
Oracle applications require consistent testing under various loads and conditions to fix performance bottlenecks, such as throughput, scalability, resource utilization, and quick response times.
Compatibility
Oracle database interfaces with various applications, hardware configurations, and operating systems. Compatibility testing ensures the Oracle system works properly with different environments and components, such as middleware and web servers.
Security 
Security testing is one of the major concerns because Oracle applications contain sensitive data. Data encryption, authentication, access controls, and auditing functionality also need to be validated during testing. Furthermore, penetration testing also becomes significant to identify and fix potential security vulnerabilities.
Migration
As per the needs and demands of a particular organization, data is often transferred from older to newer versions. Therefore, to ensure data integrity and consistency, having a robust data migration strategy is critical to determine whether the data is successfully transported, transformed, and evaluated.
Flexibility
As Oracle testing can easily handle the heavier workload, rigorous testing becomes all the more important to test the system in the case of hardware or network problems.
Disaster Recovery and Backup Testing
Backup and disaster recovery are essential for Oracle testing in case of system failure or unexpected events. Backup and recovery methods, like disaster recovery plans, must be properly tested to identify whether the system can resume operation with less downtime.
Compliant and Standard Testing
Oracle applications need to comply with specific regulations and standards as per their sector. Testing is conducted to determine whether the Oracle applications comply with all applicable compliance requirements, such as industry-specific rules, data protection legislation, etc.
Choose Opkey and Thrive With Oracle Testing
To streamline business operations, it is necessary to ensure the performance, security, and dependability of the Oracle system. Automation is one of the prime keys for adequate Oracle testing.
Opkey is a no-code test automation tool that streamlines the testing process by leveraging new-age technology, like AI. Below are the key features highlighting how Opkey can thrive with Oracle testing.
Codeless Test Creation: Opkey offers the codeless test automation script creation through which non-technical users can also participate in testing. Moreover, its drag-and-drop interface enables business users to create automated tests easily.
End-to-end Testing: Opkey ensures end-to-end testing by notifying users if any middleware or third-party apps are in peril. As comprehensive testing is critical to ensure whether the business process continues to function following an Oracle upgrade, Opkey solves this problem by providing instant alerts.
Impact Assessment: The impact analysis report of Opkey offers a comprehensive view of impacted business tasks and test cases. Due to this, QA teams can easily analyze which part is most affected and needs to be tested first.
Test Data Management: Determining the right data to test an Oracle app is an ongoing struggle for tests. However, Opkey solves this problem through an automated test data management system that ensures that appropriate test data is available for automated testing.
Compliance Maintenance: Testing should be thorough so that application data cannot be compromised and all the processes remain compliant. The quality assurance framework of Opkey ensures that Oracle applications comply with all applicable compliance requirements.
Apart from this, Opkey covers all automation needs of Oracle as it encompasses the pre-built library of 5000+ automated test cases. Hence reducing ramp-up time from months to days.
In a nutshell, it can be said that Opkey can be the one-stop solution for all Oracle testing needs. For more information, visit their website.