News
The Standing Desk Premium Series E7: Elevate Your Workstation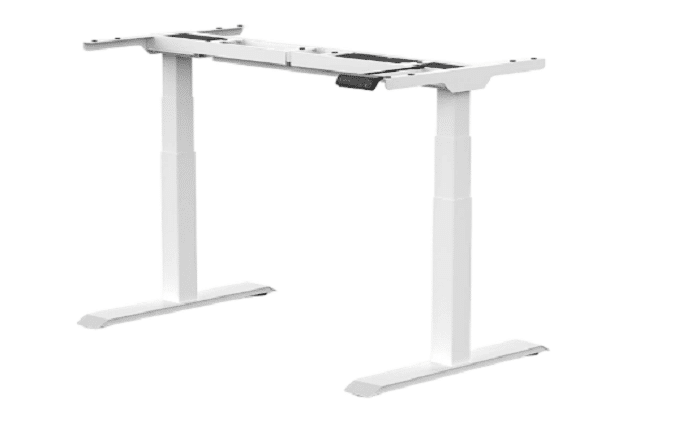 Are you looking to enhance your workspace experience? The Standing Desk Premium Series E7 is here to revolutionize how you work, offering a range of features that will elevate your productivity and comfort. Let's dive into the incredible offerings of the E7, each designed to provide you with an unparalleled ergonomic and efficient setup.
Standing Desk Premium Series E7 for premium workstation experiences
Here are the features of the FlexiSpot Standing Desk Premium Series E7 that can provide you with great workstation experiences:
E7 Height Range: Unleash the Perfect Height for You
The E7 offers an impressive height range of 58cm to 123cm, allowing you to switch between sitting and standing positions effortlessly. It provides you with customizable comfort at the touch of a button.
Recommended Desktop Dimension: Tailored to Your Needs
Crafted to accommodate various working styles, the E7 recommends desktop dimensions of 120-200cm in width and 60-80cm in depth. This flexibility ensures your workspace is ergonomic and adaptable to your unique requirements.
Load Capacity: Robust and Sturdy
The standing desk E7 boasts an impressive load capacity of 125kg for static loads and a staggering 161kg for dynamic loads, making it the perfect partner for heavy-duty work demands. With an upgraded load capability, it can easily take on your multifunctional workstations. The standing desk can handle everything, whether you're juggling multiple screens, equipment, or accessories.
Speed: Swift and Smooth Movement
Time is of the essence, and the E7 standing desk understands that. With a speedy 38mm/s movement, this desk ensures seamless transitions between sitting and standing positions, enhancing your workflow efficiency.
Noise Level: Whisper-Quiet Operations
A noisy workspace can be distracting. The E7 addresses this concern with a noise level of less than 50 dB, allowing you to switch positions without disturbing your focus or colleagues.
The standing desk focuses on quiet, speedy, and stable movement, ensuring a seamless transition from sitting to standing without interrupting your flow or disturbing your concentration.
Dual-Motor System and Low Standby Power: The Power of Efficiency
Equipped with a dual-motor system, the E7 standing desk combines power and precision in its movements. Its low standby power consumption of less than 0.5W demonstrates a commitment to energy efficiency.
Constructed with High-Quality Carbon Steel: Durability Guaranteed
Crafted from high-quality carbon steel, the E7 standing desk is built to withstand the rigors of daily use. Its robust construction ensures longevity and reliability, making it a worthy investment for years to come.
Enhanced Stability: Small Gaps for Solid Support
Stability matters and the E7 standing desk delivers. Its design includes smaller gaps in the table legs, providing enhanced stability and minimizing wobbling or shifting during movement.
Preset Heights and Auto-Off Screen: Your Preferences, Your Way
Customization is key, and the E7 standing desk recognizes that. Save up to 4 preset heights for quick adjustments, and enjoy the convenience of the auto-off screen, a feature that saves power when not in use.
Anti-Collision System: Safety First
Safety is paramount; the E7 standing desk prioritizes it with an anti-collision system. This smart feature detects any opposing forces during movement, preventing accidents and ensuring your well-being.
Conclusion
The Standing Desk Premium Series e7 is a game-changer in ergonomic workspaces. With its remarkable features, innovative design, and unwavering commitment to user comfort, the standing desk promises to elevate your work experience. You can enter a world of productivity, all at the touch of a button.