Business
PMP Course- What Are The Steps For Successful Project Scheduling?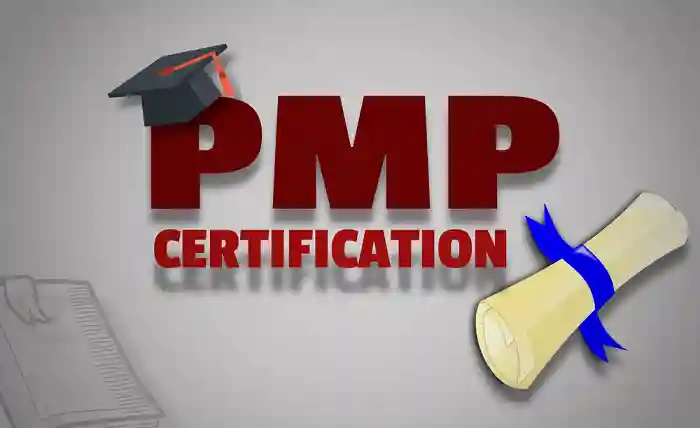 The term "project scheduling" refers to the process of taking a project's goals, deliverables, and milestones and using them to develop an all-encompassing plan, including a detailed timeline and an outline of the critical path. If you are pursuing the PMP course then project scheduling should be on priority.
Which kinds of scheduling are used in project management? 
Project management scheduling can be quite detailed if need be. This allows us to classify such strategies into one of three broad classes: 
General project scheduling: An overarching schedule for the project that shows how everything will fit together in the end. 

Milestone project scheduling: Goal-oriented milestone planning that breaks down a project into distinct phases. 

Detailed project scheduling: Extensive planning for a project that specifies who will do what and when, down to the smallest of details. 
5 simple steps to mastering project scheduling
There is no need for wishful thinking and erratic information flow to make project scheduling a nightmare. In fact, everything can be neatly laid out in just a few steps, as shown below:
Determine the extent of the project
It's important to have a clear idea of the project's goals before allocating resources to it. To do so, you must first define the parameters of the project. 
The project's scope is typically defined as the set of goals it's expected to achieve, according to various sources. But it's not that easy; to think so is to indulge in wishful thinking. 
The project's scope, and how to increase its precision
In addition, a constant flow of communication with stakeholders, excellent documentation, and an open-minded approach are needed during identification of the project scope to ensure that all these conclusions are correct (and the project schedule is correct, as well). That's why it shouldn't come as a shock that many project managers find scheduling projects to be a particularly tedious task. 
However, one of the most important factors in a project's success is the use of the critical path method and work breakdown structure to pinpoint the project's central objective. Therefore, for the sake of your team, we insist that you give that step your full attention.
Put the project's major milestones and objectives on a timeline using the data gathered in the previous steps using the critical path method and the work breakdown structure.  
Setting an appropriate schedule
There is still more research to be done before a project schedule can be made. Examine the current procedures and:
try to pin down a start and finish date for the project if at all possible.
calculate the monthly time commitment of your specialists on customer projects. In the IT sector, this method is more common because it is well-suited to Agile projects like software development and maintenance. 
Schedule and cost estimates can't be too precise, so it's important to work on defining the project's milestones at the same time. 
Proceed to making predictions
After that is complete, you can estimate how much money you will make off the project and how much it will cost to run your operations. Keep an eye on the profit margin or you might end up with no extra money. 
When you have the forecast in hand, you'll know without a doubt what materials and personnel are needed to finish the project, or at least your portion of it. Therefore, a process of resource management will be less of a challenge for you to accomplish. Join PMP certification online and learn to make predictions.
Once you've completed your resource forecasting, you'll have a better idea of when you'll need to bring in specific specialists as well as the specific skills they'll bring to the table to bring the idea to life. So now you can begin committing assets. 
Distribution of resources
Once you have the data, you can put people in charge of the various phases of the project in order. We advise using Gantt charts or calendars for this purpose because they are well-suited to depicting interdependencies and relationships between projects, even when dealing with more complex data like resource allocations and time spent on tasks. Primetric and similar project scheduling tools can assist with this.
Primetric utilizes allocations to estimate the overall project budget. Inputting an employee's hourly or monthly wage into the system updates the cost estimates in real time. Then you can see how they stack up against your predictions and take appropriate action.
Now that you've finished allocating your project's resources using our scheduling methods, you can view the complete timeline.
A project calendar will generate the timeline for you automatically if you use a project scheduling tool like Primetric. Even if you don't normally use automated testing software, you can try it out in Excel or another program right now. 
Also read: Pros and Cons of HQPotner
Monitor development and make adjustments as needed
The best scheduling methods in the world can't guarantee that everything will go smoothly all the time. Fortunately, project scheduling is a part of your job, so you won't have any trouble adapting to the new timeline or even using it to your advantage. 
Timekeeping
Timekeeping is the first step in this process. Time tracking is a straightforward method that helps project managers monitor progress and ensure that their strategies are producing the desired results. 
You'll be able to spot major issues, like overtime or a lack of supplies, once the hours worked have been entered into the system. Of course, you'll need sophisticated project scheduling software like Primetric in order for that feature to function suitably in relation to your work breakdown structure.
Track the progress
After that, you can check in on the project's overall development and see how it stacks up against the plan. This can be done by comparing worked hours to those that were expected to be worked. We also suggest you do the same for the budget outlined in the project schedule, as this could help you avoid making any less than optimal profits in the event of a mishap.