Business
How to Sell Online with Meesho Supplier Panel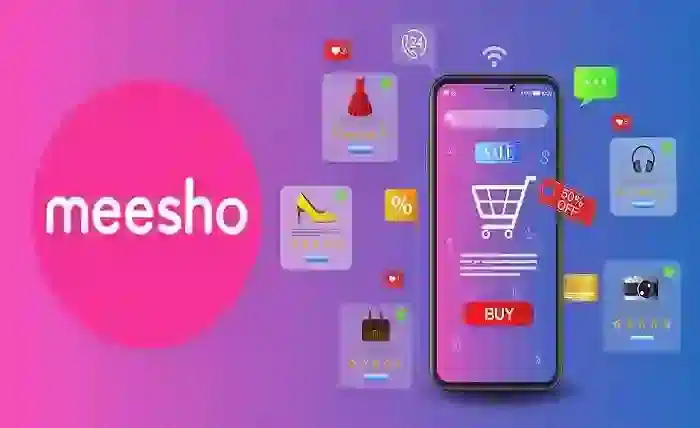 Meesho is one of the leading e-commerce platforms in India that connects suppliers with resellers and customers. Meesho supplier panel is an online dashboard that allows suppliers to list their products, manage their orders, and grow their business. We will explain what is the meesho supplier panel, how to register as a meesho supplier, and what are the benefits of selling on meesho.
What is the Meesho Supplier Panel?
The meesho supplier panel is an online platform that provides sellers with the tools they need to sell their products. The platform also allows sellers to connect with buyers and establish relationships. Its variety of tools and features make it an ideal selling platform for e-commerce businesses.
Some of the features of the meesho supplier panel are:
0% commission fee: Suppliers selling on meesho keep 100% of their profit by not paying any commission.
0 penalty charges: Sell online without the fear of order cancellation charges with 0 penalty for late dispatch or order cancellations.
Growth for every supplier: From small to large and unbranded to branded, all suppliers have grown their businesses on meesho.
Ease of doing business: Easy product listing, lowest cost shipping, 7-day payment cycle from the delivery date, exclusive supplier+ rewards for the first 30 days, free catalog visibility, and ads to grow more.
Business insights: Use product & price recommendations so that you're always on top of your business.
Popular categories to sell online: Sell Tshirts, shirts, clothes, socks, and more online.
How to Register as a Meesho Supplier?
To register as a meesho supplier, you need to have a GSTIN and a bank account. You can create your supplier account by visiting and entering your email id or mobile number and password. You can also create your account by downloading the meesho supplier app from the Google Play Store or the App Store.
Once you create your account, you can start listing your products in your supplier panel. You can upload your product images, enter product details, set product prices, and choose shipping options. You can also edit or delete your products anytime.
Read more about How to Become a Meesho Supplier and Sell Online at 0% Commission
What are the Benefits of Selling on Meesho?
Selling on meesho has many benefits for suppliers. Some of them are:
Access to a large customer base: Meesho has over 14 crore customers buying across India from over 28000+ pincodes. You can reach out to these customers and sell your products online without any hassle.
Lowest shipping costs: Meesho offers the lowest shipping costs for suppliers. You can ship your products across India at affordable rates and save money on logistics.
Fast and secure payments: Meesho ensures that you get paid on time for your orders. Payments are deposited directly to your bank account following a 7-day payment cycle from order delivery.
Support and guidance: Meesho provides 24/7 supplier support to solve all your doubts and issues before and after you start your online selling business. You can also visit the learning hub to learn how to sell and grow your business on meesho.
Success stories: Meesho has helped many suppliers grow their businesses online. You can read their success stories and get inspired by their achievements.
Conclusion
Meesho supplier panel is a great way to start or expand your online selling business. It offers you a range of features and benefits that make selling online easy and profitable. If you want to sell online with meesho, register as a meesho supplier today and join the community of lakhs of successful suppliers. Happy selling!