Sports
Madden NFL 22: Unveiling the Thrilling World of Football Simulation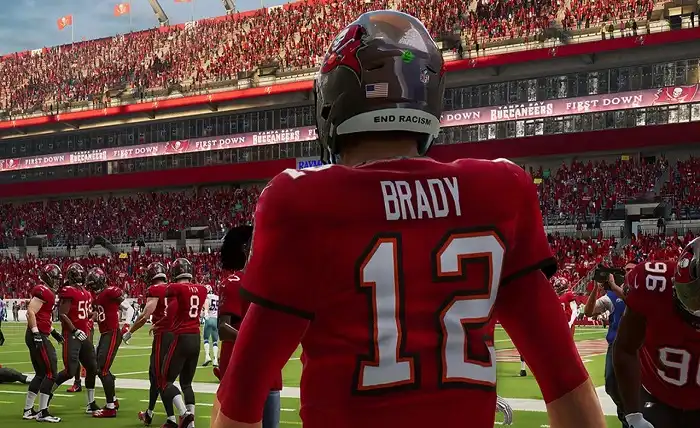 Introduction
Madden NFL, a franchise synonymous with authenticity and immersive football simulation, has captivated fans for decades. Madden NFL 22, the latest installment in this long-running series, promises to deliver an unparalleled football experience, pushing the boundaries of realism and innovation.
Release Date and Early Access
Madden NFL 22 was officially released on August 19, 2021, for PlayStation 4, Xbox One, and PC. However, eager fans had the opportunity to enjoy early access as early as August 17, 2021, by pre-ordering the game.
Innovative Features and Gameplay Enhancements
Madden NFL 22 boasts a range of innovative features and gameplay enhancements that elevate the simulation experience to new heights:
Dual Entitlement: This feature grants players access to both the current and next-generation versions of the game, ensuring seamless gameplay across platforms.

Face of the Franchise: This immersive mode puts players in the shoes of a college football prospect embarking on their NFL journey, allowing them to make game-changing decisions and forge their own legacy.

The Yard: This dynamic mode offers a fresh take on football, featuring fast-paced 5v5 matches in unique urban environments.
Staff Management: This new addition to the franchise mode grants players greater control over their team's coaching staff, adding an extra layer of strategy and decision-making.

Enhanced Scenario Engine: The revamped scenario engine in franchise mode introduces more dynamic and unpredictable scenarios, keeping players on their toes and testing their adaptability.

Weekly Strategy: This feature provides players with personalized insights and recommendations based on their team's performance and upcoming opponents, aiding in strategic decision-making.

Unified Progression: Players can now seamlessly share their avatar progress and player class between Face of the Franchise and The Yard, allowing for a more cohesive and engaging experience.
Critical Reception and Player Feedback
Madden NFL 22 has received mixed reviews from critics and players alike. While some have praised its innovative features and gameplay enhancements, others have expressed concerns about lingering issues with player animations, AI behavior, and online connectivity.
Conclusion: 
Despite its mixed reception, Madden NFL 22 remains the ultimate football simulation experience, offering a vast array of game modes, customization options, and immersive gameplay. With its continued dedication to innovation and improvement, the Madden NFL franchise promises to deliver even more captivating and realistic football experiences in the years to come.
Frequently Asked Questions (FAQs)
What platforms is Madden NFL 22 available on?
Madden NFL 22 is currently available on PlayStation 4, Xbox One, and PC.
Are there any plans to release Madden NFL 22 for next-generation consoles?
Yes, Madden NFL 22 is expected to be released for PlayStation 5 and Xbox Series X/S in the near future.
What are the minimum system requirements for running Madden NFL 22 on PC?
The minimum system requirements for running Madden NFL 22 on PC are:
OS: Windows 10 x64

Processor: Intel Core i5 or AMD Ryzen 5

Memory: 8 GB RAM

Graphics: NVIDIA GeForce GTX 1650 or AMD Radeon RX 5500XT

Storage: 50 GB available space
What are the different game modes available in Madden NFL 22?
Madden NFL 22 offers a variety of game modes, including:
Face of the Franchise

The Yard

Franchise

Exhibition

Ultimate Team

Superstar KO
How can I get the most out of Madden NFL 22?
To get the most out of Madden NFL 22, it is recommended to:
Practice regularly to improve your skills and strategies

Experiment with different game modes and gameplay settings

Utilize the in-game tutorials and training resources

Engage with the online community for tips, tricks, and insights