Business
How To Negotiate Better Payment Terms With Vendors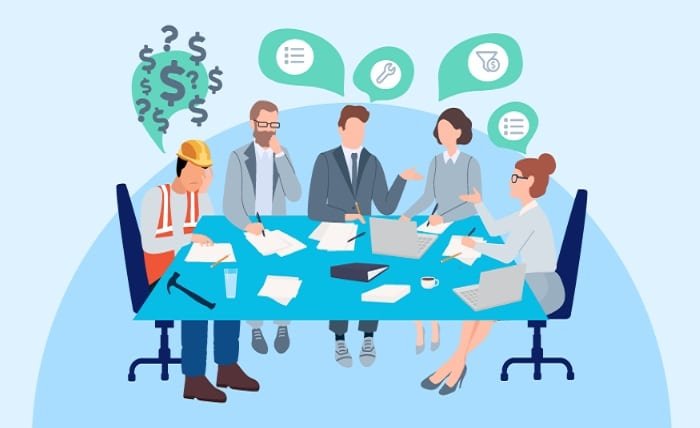 Negotiating better payment terms with vendors is an essential skill for every business. It can provide stability to the cash flow of a business, allowing it to manage other resources more effectively. This article will discuss strategies and techniques businesses can use when negotiating with vendors to obtain favorable payment terms. 
By understanding the negotiation process, businesses can make informed judgments about how they like to proceed in their negotiations with vendors.
Establish Your Objectives
Negotiating better payment terms with vendors is a necessary business process that can be beneficial to both parties. A successful transaction between a buyer and a seller hinges on the ability to communicate effectively and comprehend the terms of the contractual agreement. Successful negotiation involves: setting objectives researching vendor's policies creating viable alternatives to consider being aware of one's strengths and weaknesses in negotiations compromising on a solution that works for everyone.
To ensure successful negotiation with vendors, it's essential to have clearly defined goals before beginning the talks; this should include the desired length of the contract and any other relevant conditions. Additionally, researching the vendor's pre-existing policies will provide information about their preferred terms, which may help shape potential solutions. 
Understanding one's position relative to those of the vendor is also necessary; knowing what concessions can realistically be made can prevent excessive demands that could lead to failure in reaching an agreement. Negotiation skills are vital in coming to an acceptable arrangement; by remaining flexible while still advocating for oneself, a balance can be achieved that meets all needs involved.
Do Your Research
It is essential to comprehend the vendor's expectations and objectives to negotiate better payment terms. Researching their product, services, and policies allows one to become familiar with how they conduct business so that negotiations can be carried out effectively. It also helps to gain an understanding of their financial standing as well as any associated risks or potential opportunities for both parties. 
Understanding the dynamics of a successful negotiation requires knowledge of industry trends and current market conditions, which can provide insight into what vendors may accept as reasonable payment terms. 
Additionally, having a thorough understanding of one's own company's abilities and limitations can assist in setting achievable goals during negotiations while being able to articulate them when bargaining with suppliers confidently.
Leverage Your Resources
Negotiating better payment terms with vendors requires the utilization of available resources. Establishing relationships and leveraging knowledge are critical elements to successful negotiations. It is beneficial to research a vendor's past performance, services provided, and overall reputation to gain leverage when negotiating payments. 
Additionally, understanding applicable payment regulations can help ensure that any contract reached is lawfully binding. Knowing an individual's bargaining power and capabilities is also essential; this could include being able to walk away from an unfavorable deal or having alternative options for goods or services if necessary. 
Understanding these components will give a negotiator the tools needed for successful negotiations and allow them to secure more favorable payment terms with vendors.
Be Willing To Compromise
Securing improved payment terms from suppliers can prove to be quite difficult. It is necessary to remember that compromise may be necessary to reach an agreement. An effective strategy for negotiating payment terms involves researching standard industry practices, understanding the customer's needs and financial capabilities, being flexible in payment options, and establishing trust between parties. 
Additionally, having a plan of action with realistic goals that are achievable by both parties can help to ensure successful negotiations. Furthermore, it is beneficial to offer incentives such as discounts or loyalty bonuses if the customer meets specific requirements for their payments on time. Being open-minded about possible solutions during negotiations allows for more creative ways to reach an amicable agreement between vendor and customer.
Put Everything In Writing
When negotiating better payment terms with vendors, it is crucial to ensure that all agreements are documented in writing. This allows both parties to have a concrete reference point if there are any misunderstandings or disputes over the agreement's details. It also enables you to add data to your budget or expense management software easily. 
Documents should include an itemized list of goods and services being provided, as well as detailed information about payment timelines and any other conditions related to the agreement. By having everything written down, each party can ensure their interests will be respected and upheld throughout the transaction.
Conclusion
Negotiating better payment terms with vendors can be a difficult task, especially when working with unfamiliar parties. Establishing objectives and being willing to compromise are essential elements of successful negotiations. 
Additionally, researching the vendor's past practices and leveraging resources such as outside advisors or legal counsel can help ensure that both sides come away from the negotiation feeling satisfied. It is crucial to document all agreements in writing as it safeguards the interests of all involved parties and minimizes the possibility of future conflicts.