News
Gaddar: The Voice of Revolution and Telangana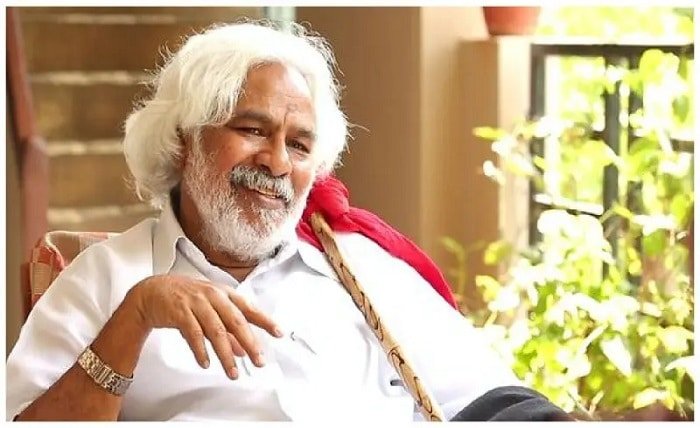 Gaddar, whose real name was Gummadi Vittal Rao, was a legendary poet, singer, and activist who inspired millions of people with his revolutionary songs and movements. He was a former Naxalite who later became a prominent leader of the Telangana statehood agitation. He passed away on August 6, 2023, at the age of 74, leaving behind a legacy of courage, passion, and social justice.
Early Life and Naxalism
Gaddar was born in 1949 in Toopran, a village in the Medak district of Telangana. He grew up in poverty and witnessed the oppression and exploitation of the peasants and workers by the landlords and the state. He joined the Communist Party of India (Marxist-Leninist) People's War in the 1980s and became a member of its cultural wing, Jana Natya Mandali. He adopted the name Gaddar as a tribute to the Gadar Party, which fought against the British colonial rule in Punjab.
Gaddar composed and sang hundreds of songs that exposed the injustices and atrocities committed by the ruling classes and inspired the masses to rise up against them. He performed for crowds in villages, towns, and cities, often risking his life. He was shot at by the police in 1997, but survived with a bullet lodged in his spine. He remained underground for many years, living in forests and safe houses.
Telangana Movement and Mainstream Politics
With the resurgence of the Telangana movement in the 2000s, Gaddar expressed his support for the cause of a separate state for Telangana, which he believed would uplift the lower castes, particularly dalits and backward classes. He said that he was strongly aligned with those who wanted a Telangana of social justice where scheduled tribes and scheduled castes had political representation on par with the other castes.
He formed the Telangana Praja Front, a political party that advocated for the rights and interests of the people of Telangana. He also participated in various rallies, protests, and campaigns to demand statehood for Telangana. He composed and sang several songs that captured the sentiments and aspirations of the Telangana people. He also collaborated with other artists and activists to spread awareness and mobilize support for the movement.
In 2014, Telangana became India's 29th state after a long and hard-fought struggle. Gaddar hailed this as a historic victory for the people of Telangana and congratulated them for their sacrifices and perseverance. He also urged them to continue their fight for social justice and equality.
Read more about Shailesh Lodha
Gaddar voted for the first time in his life in the 2018 Telangana Legislative Assembly elections. He said that he wanted to exercise his democratic right and express his opinion through the ballot. He also said that he was open to joining mainstream politics if it served the interests of the people.
Music and Awards
Gaddar was widely regarded as one of the finest folk singers and balladeers in India. His songs were rich in content, emotion, and expression. He used various musical instruments such as dappu, harmonium, flute, tabla, etc., to create melodies that resonated with his listeners. He sang in Telugu as well as other languages such as Hindi, Urdu, English, etc., to reach out to a wider audience.
Gaddar also composed songs for movies such as Maa Bhoomi (1979), Orey Rikshaw (1995), Jai Bolo Telangana (2011), etc., which dealt with themes such as peasant struggles, naxalism, Telangana movement, etc. His songs were popular among people from all walks of life and received critical acclaim.
Gaddar won several awards for his music and activism. He won the Nandi Award for Best Lyricist for "Malletheega Ku Pandiri Vole" from Orey Rikshaw in 1995, which he turned down. He also won the Nandi Award for Best Male Playback Singer for Jai Bolo Telangana in 2011. He was also honored with various other awards such as Komaram Bheem Award, Kaloji Narayana Rao Award, etc.
Conclusion
Gaddar was a remarkable poet, singer, and activist who dedicated his life to the cause of revolution and Telangana. He was a fearless fighter who challenged the oppressive forces with his words and deeds. He was a passionate artist who enthralled millions of people with his songs and performances. He was a visionary leader who inspired generations of people with his ideals and actions.
Gaddar's death is a huge loss for Telangana and India. His voice will be missed but not forgotten. His legacy will continue to live on in the hearts and minds of his admirers and followers. He will always be remembered as the voice of revolution and Telangana.