News
Experience America's Heartland – A Midwest Road Trip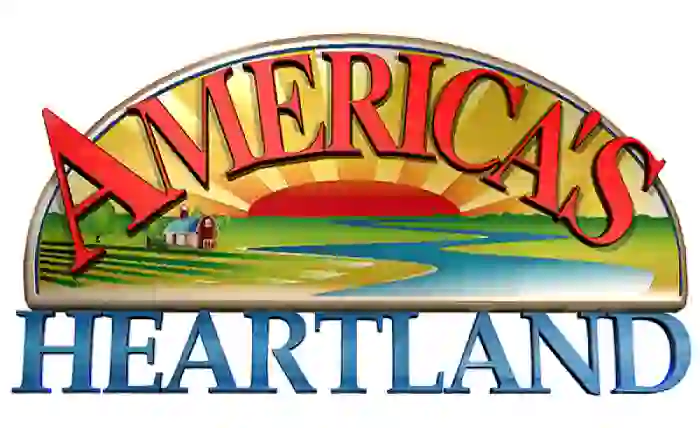 Hey there, road tripper! Ever dreamed of hitting the open road for a classic American adventure? Well, pack your bags because we're about to embark on an unforgettable journey through America's Heartland. The Midwest is filled with charming small towns, friendly folks, picturesque landscapes, and hidden gems just waiting to be discovered. Over the next few days, you'll experience everything this part of the country has to offer. 
From big city lights to starry country nights, roadside diners to farm-fresh food, bluesy tunes to boot-scooting beats – the Heartland has it all. Forget the busy coasts; this summer you're going to rediscover the simple pleasures of the USA's midsection. 
Windows down, music up, let's cruise through cornfields and prairies, meet some salt-of-the-earth locals and really connect with the roots of American culture. An epic road trip adventure is calling your name. Do you hear it? The Heartland is ready to steal your heart!
Road Tripping Through Iowa and Nebraska's Pastoral Countryside
Road tripping through Iowa and Nebraska is a peaceful escape into America's heartland. As you cruise down two-lane highways, rolling hills and fields of corn and soybeans stretch as far as the eye can see.
Discover Quiet Towns Steeped in History
Small towns with historic downtowns dot the map, each with their own story to tell. Stop in Mount Vernon, Iowa, where every building on the town square is listed on the National Register of Historic Places. Or check out Denison, Iowa, founded in 1837, with well-preserved brick buildings from the late 1800s. In Nebraska, visit the historic Pawnee Indian village where Lewis and Clark met the tribe in 1804.
Appreciate the Simple Pleasures
Life moves at an unhurried pace here, so take time to appreciate the simple pleasures. Have a picnic in a city park, go antiquing at a family-owned shop, or strike up a conversation with the regulars over coffee at a local diner. As night falls, gaze up at unpolluted skies filled with thousands of stars.
Discover Local Flavor
Mom-and-pop diners, farm-to-table fare, and craft breweries celebrate the region's agricultural roots. Try a Runza, Nebraska's meat-and-cabbage sandwich, or Iowa pork chops and sweet corn. Wash it all down with a cold glass of handcrafted beer from Nebraska's booming craft brew scene or Iowa's first farm-based cideries and wineries.
A road trip through Iowa and Nebraska offers a glimpse into America's roots and a chance to unwind from the daily grind. As you explore quiet backroads and friendly small towns, life's simple pleasures will fill your soul. Take your time – there's no hurry out here on the open road.
Discovering the Beauty of the Great Lakes in Michigan
The Great Lakes region is a perfect escape into nature. Nowhere is that more evident than Michigan, with its stunning coastline and beaches along Lakes Michigan and Huron.
Discovering the Beauty of Sleeping Bear Dunes
One of the top natural attractions is Sleeping Bear Dunes National Lakeshore. This park spans 35 miles of Lake Michigan shoreline, with massive sand dunes, secluded beaches, and dense forests.
Climb the 450-foot high Dune Climb for panoramic views, then hike the scenic Pierce Stocking Loop Trail. Board the ferry to visit historic South Manitou Island or beachcomb along the shore. The park's beauty is overwhelming, especially at sunset. You could spend days exploring its diverse landscapes.
Relaxing in Charming Beach Towns
All along the coast are charming beach towns with a laid-back vibe. Head to Empire, a historic lumber town turned recreational hotspot. Rent bikes to ride the Sleeping Bear Heritage Trail, then stroll the beach and catch the sunset.
With scenic natural areas, quaint beach towns, watersports, hiking and cycling trails galore, Michigan's Great Lakes region is an idyllic summer escape. Lose yourself in the peaceful surroundings and simple pleasures. After a few days on the coast, you'll return home recharged and reconnected with nature.