Biography
Dan Bilzerian: The Instagram King Who Lives On The Edge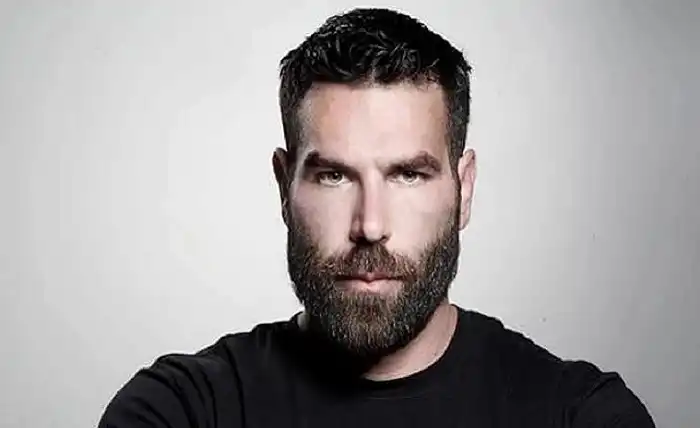 Dan Bilzerian is a name that has become synonymous with extravagance, adventure, and controversy. He is a poker player, a businessman, a social media influencer, and an occasional actor. He has over 33 million followers on Instagram, where he posts pictures and videos of his lavish lifestyle, his many female companions, his arsenal of guns, and his exotic travels. But who is Dan Bilzerian, how did he become so rich and famous, and what are some of the controversies that have surrounded him? In this blog post, we will explore the life and career of the man who calls himself the "King of Instagram".
Early Life and Poker Career
Dan Bilzerian was born on December 7, 1980, in Tampa, Florida, to Paul Bilzerian and Terri Steffen. His father was a corporate raider on Wall Street who made a fortune in the 1980s, but was later convicted of fraud and tax evasion. He set up trust funds for his sons, Dan and Adam, who are both poker players.
Dan Bilzerian claims to have studied business and criminology at the University of Florida, but dropped out to pursue a professional poker career He played in the 2008 World Series of Poker Main Event, finishing in 180th place. He also played in high-stakes private games with celebrities and businessmen, and claimed to have won millions of dollars from them. He once said that he won $10.8 million from a single night of playing poker, and that he won $50 million throughout 2014. However, his poker skills and earnings have been questioned by some experts and critics, who doubt the validity of his claims.
Business Ventures and Acting Roles
Besides poker, Dan Bilzerian has also ventured into other businesses and investments. He runs a company called Ignite International Brands Ltd., which sells electronic cigarettes, CBD oils, water bottles, vodka, and other products. The company went public in 2019 under the ticker BILZF, but reportedly lost over $50 million in the same year due to high marketing and office rental expenses.
Dan Bilzerian has also appeared in several Hollywood movies as an actor or a stuntman. He sued the producers of the film Lone Survivor in 2014 for reducing his role to less than one minute and one line after he invested $1 million in the film. He later dropped the lawsuit and reportedly earned $1.5 million from the film's commercial success. He has also had minor roles or cameos in films such as Olympus Has Fallen , The Equalizer , Extraction , War Dogs , and The Other Woman.
Read more about Bruce Lee: The Martial Arts Legend
Social Media Fame and Lifestyle
Dan Bilzerian is best known for his social media presence, especially on Instagram, where he posts photos and videos of his extravagant lifestyle. He often features his many female friends, whom he calls his "ignit girls", in bikinis or lingerie. He also shows off his collection of guns, cars, motorcycles, boats, planes, helicopters, and animals. He travels around the world to exotic locations such as Bali , Iceland , Thailand , Mexico , France , and Armenia . He participates in various activities such as skydiving , bungee jumping , surfing , shooting , hunting , racing , gambling , partying , and charity work . He claims to live life on the edge and to enjoy every moment of it.
However, Dan Bilzerian's lifestyle has also attracted criticism and controversy from various sources. Some people accuse him of being sexist , narcissistic , irresponsible , reckless , wasteful , dishonest , or immoral . Some people question the source of his wealth and whether he pays taxes or not. Some people also doubt the authenticity of his posts and whether they are staged or edited.
Controversies and Legal Issues
Dan Bilzerian has been involved in several controversies and legal issues throughout his career. Here are some examples:
In 2014, he was banned from a Miami nightclub for kicking model Vanessa Castano in the face during a brawl. He claimed that he was defending another woman from being assaulted by Castano's boyfriend.
In 2014, he was arrested at Los Angeles International Airport for allegedly possessing explosives with intent to manufacture a destructive device. He pleaded no contest to a reduced charge of failing to report the explosives to authorities and paid a fine of $17,231.68.
In 2014, he threw porn actress Janice Griffith off the roof of a house into a pool for a photoshoot for Hustler magazine . Griffith broke her foot as a result and sued Bilzerian for $85,000 in damages. Bilzerian countersued Griffith and Hustler for defamation and fraud. The case was eventually dismissed.
In 2015, he was sued by his former bodyguard, Steven Jay Zipperman, for $1.2 million for allegedly assaulting him and firing him without cause. Zipperman claimed that Bilzerian kicked him in the face and fired a gun near his ear during a trip to Las Vegas. Bilzerian denied the allegations and the case was settled out of court.
In 2018, he was sued by his former executive assistant, Curtis Heffernan, for $1.5 million for wrongful termination and defamation. Heffernan claimed that Bilzerian fired him for refusing to help him cover up his illegal activities, such as drug use, prostitution, and gambling. Bilzerian denied the allegations and the case was settled out of court.
In 2020, he was sued by his former president of Ignite, Curtis Heffernan, for $5 million for wrongful termination and defamation. Heffernan claimed that Bilzerian fired him for whistleblowing on his misuse of company funds for personal expenses, such as parties, travel, women, and payroll for his entourage. Bilzerian denied the allegations and the case is ongoing.
In 2020, he was accused of stealing a $50,000 watch from a friend's house in Los Angeles. The friend, who goes by the name Moji , posted a video on Instagram showing Bilzerian wearing the watch and demanding its return. Bilzerian claimed that he borrowed the watch from Moji and that he would return it soon.
Conclusion
Dan Bilzerian is a controversial figure who has amassed a huge following on social media with his extravagant lifestyle and adventurous activities. He is a poker player, a businessman, a social media influencer, and an occasional actor. He has also been involved in several legal issues and scandals throughout his career. He is loved by some and hated by others, but he is certainly not someone who can be ignored easily.